Welcome kits
designed for all holidaymakers
Everyone wants that holiday feeling from the moment you arrive.
Un Air de Vacances was created to make it easier for holidaymakers to feel at home by having everything they need for their stay
Un Air Pur is the first eco-friendly welcome kit.
Eco Friendly
Un Air Pur is a range of carefully selected ecological cleaning products all made in France. They reduce waste because the quantities have been designed to meet the needs of a one-week stay.
Packaged in smaller sizes, the quantities are just right for a holiday stay.
The
Un Air Pur

kit contains all this in one cotton bag
1 ecological washing-up liquid – 125 ml,

1 ecological multi-purpose cleaner – 125 ml,

1 ecological liquid laundry detergent – 125 ml,


6 ecological dishwasher tablets,

1 double-sided scouring sponge,

1 vegetable sponge,

5 (30 L) rubbish bags, made of recycled plastic,


1 roll of toilet paper for the first day.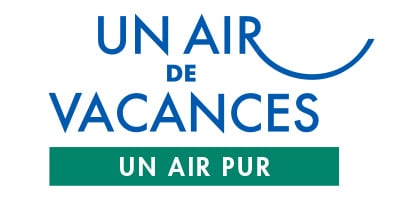 The différent kits
Each Un Air de Vacances kit has a different design to evoke its content.
Un Air Pur is the first kit available.
Others are coming soon…

Travel light ! Whether you arrive early or late, you have everything you need.and you can just relax !
You rent out a holiday property and you want to be the perfect host by providing a welcome gift that your guests will really appreciate.
Un Air de Vacances has a thoughtful welcome kit for every occasion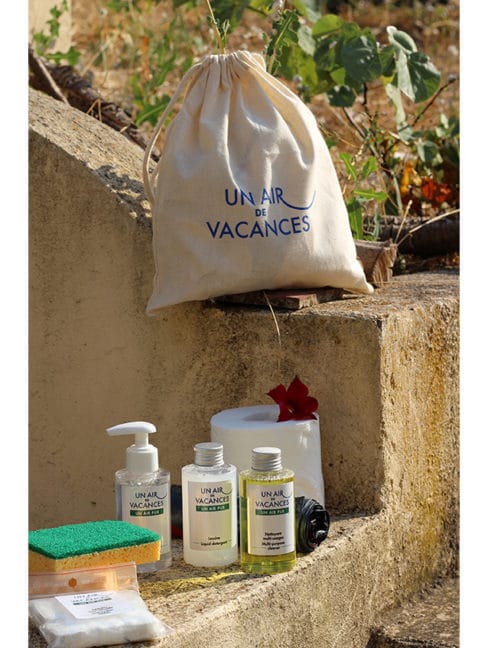 Interested ? Want to place an order ?
Any questions ?
We're here to help !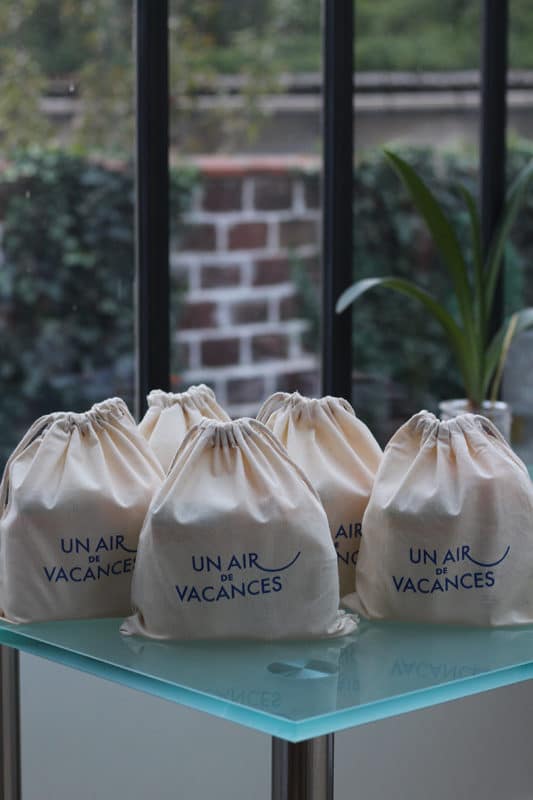 Any questions or comments ?